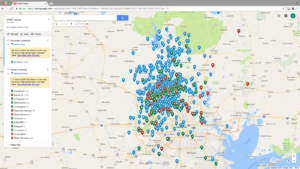 WOW. WOW. WOW.
Champion Forest and friends, you have been incredible these last 6 days. It seems impossible that in just this short amount of time we have already cleared over 400 HOMES, and that's just the ones we know about. We know many of you completed homes on your own that aren't in our database.
This work requires a relentless attitude and that's exactly what we've seen from you. We sent out over 2,000 unique volunteers this past week and the love you've shown to our community will never be forgotten.
If you haven't had a chance to scroll through our Facebook Page
(Facebook.com/championforest)
 you really owe it to yourself to take a look at just a glimpse of what all has been happening.
---
UPDATE ON THE PLAN GOING FORWARD:
The great news is that we have almost completely exhausted our list of known addresses!
That said, Champion Forest, along with our friends, at the SBTC Disaster Relief will continue to work until there's no homes left to help. Our friends, the professionals at The Southern Baptists of Texas Convention will be coordinating the work from now on.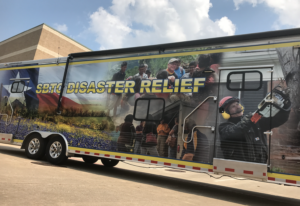 As you know, we have been in full-on sprint mode providing immediate relief to our community. We are now transitioning into a more sustainable pace as we enter into our long-term phase.
Each team will be given one house for the assigned time block. We've even opened up an evening shift for individuals or groups that want to serve after work/school.
---
You are making a huge difference in our city. Many years from now when we think about Harvey we will certainly remember the storm, but perhaps what will come to mind first is the beautiful way the church rose up and made it their mission to help our neighbors. Thank YOU volunteers for your time, your sweat, and your dedication to make a difference. God bless you.
TOOLS:
Please return all your tools at the end of each day to the bus barn.
Especially the "Blue" tools, we have to return those to the rental company.